Leadership
Capitolis is led by an experienced and passionate team of global financial and technology executives that are focused on transforming the financial system for the better.
Gil Mandelzis
CEO & Founder
Gil Mandelzis is a serial entrepreneur and the founder and CEO of Capitolis, an innovative FinTech company reimagining how the global capital markets operate.
The company has raised over $280M to-date from prominent investors including 9Yards Capital, SVB Capital, Canapi Ventures, Spark Capital, Index Ventures, Sequoia Capital, JPMorgan, Citi and State Street. Through their innovative B2B marketplace
for capital, they solve fundamental market inefficiencies by connecting banks, which
have unique ability to originate, service, and deliver critical financial services to their clients, with institutional capital providers that have investment capacity and are happy to partner with the banks.
Previously, Gil was the CEO of EBS BrokerTec, NEX Group's FX and debt business. Before that, he was the founder and CEO of Traiana, a post- trade processing company that was acquired by ICAP in 2007 for $250M.
He has served on the NY Fed and Bank of Canada's FX committees, and Bank of England's Joint Standing committee. He won FX Week's e-FX achievement award, was inducted in Profit & Loss magazine's Hall of Fame and been on Institutional Investor's Trading Technology 40 ranking. He also worked at Shaldor Ltd. and Deutsche Bank and served in the Israeli Army. Gil has a BA from Tel Aviv University and an MBA from INSEAD.
Gil's number one priority are his three children, and he does his best thinking while snowboarding. He resides in Manhattan.
Tom Glocer
Executive Chairman & Co-Founder
Tom is a Co-Founder of Capitolis and the Executive Chairman of the Board of Directors.
Previously, Tom worked at Reuters Group PLC and its successor company, Thomson Reuters Corp. He served as CEO during his last 11 years at the news, professional information and financial services provider. Prior to Reuters he was a mergers and acquisitions lawyer at Davis Polk & Wardwell in New York, Paris and Tokyo.
Tom is Managing Partner of Angelic Ventures and Executive Chair and Co- Founder of BlueVoyant LLC. He is also a director of Merck & Co. (Lead Director), Morgan Stanley (Lead Director), Publicis Groupe, K2 Intelligence and the Atlantic Council; and a trustee of the Cleveland Clinic and various alumni boards at Columbia and Yale Universities.
Tom holds a Bachelor of Arts degree in Political Science and Government from Columbia University and a J.D. degree from Yale Law School.
Igor Teleshevsky
Co-Founder
Igor is Co-Founder of Capitolis.

Igor served as a Head of Innovation for the Post Trade division of ICAP in 2016. From 2013 to 2016 Igor was an Executive Vice President of Engineering and General Manager of Israel for Traiana, an ICAP company.
Prior to this role Igor served in various positions at Traiana which he joined in 2000. Igor started his professional career in 1998 as a developer at a Hedge Fund.
Igor holds a bachelor's degree in Computer Science from the Hebrew University in Jerusalem.
Amos Arev
EVP, Head of Engineering & General Manager, Israel
Amos is responsible for scaling engineering efforts globally and driving the continued development of Capitolis' next-generation suite of products and services.
Amos is a highly experienced engineering executive who has been at the forefront of technology innovation for decades. Prior to joining Capitolis, he served as the Vice President of Research and Development at LawGeex, a company focusing on AI in the legal industry. With more than 20 years of expertise, he brings deep expertise in data, engineering, research and development, and technology, spearheading these efforts at leading technology and data companies such as Skybox Security, Cyren, HexaTier, and Global-e.
Amos holds a Bachelor of Science degree in Electrical and Electronic Engineering at Technion — Israel Institute of Technology and a Master of Science degree in Electrical and Electronic Engineering from Tel-Aviv University.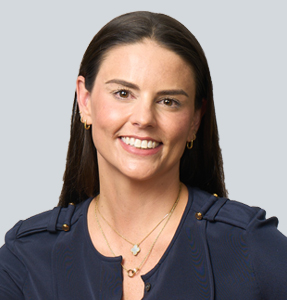 Lindsey Baptiste
Chief Financial Officer
As Chief Financial Officer, Lindsey oversees Capitolis' financial activities, including financial planning and analysis, accounting, treasury, corporate governance, reporting, and M&A.
Lindsey started her career at Morgan Stanley in Equity Capital Markets before expanding into Fixed-Income Capital Markets. After Morgan Stanley, Lindsey worked at MediaMath, Inc., a fast-growing AdTech startup, where she held positions in Finance, Revenue, Professional Services Cperations and served as the International Head of Finance.
Lindsey views Finance as the heart and veins of an organization; serving a more strategic position than traditional school of thought. Having worked and led teams at both startups and large financial institutions, she understands the risk and operational similarities and differences. Lindsey is passionate about driving efficiency and scale whilst leading with strong purpose, mission, and vision.
Lindsey holds a Bachelor of Science degree in Accounting from the University of Southern California's Marshall School of Business. She resides in New Jersey, with her husband, Nikolas, and son, Carter. Outside of work, Lindsey enjoys travel, adventuring the Northeast with her family, snowboarding, reading, and needlepoint. If Lindsey were to give three pieces of advice to her younger professional self, she would say: be unapologetically curious, be greedy about your career, and challenge the norms.
David Lamb
Chief Risk Officer
David is the Chief Risk Officer for Capitolis Inc. as well as the Chief Compliance Officer for Capitolis Partners and Capitolis Advisors. He is also instrumental in product development and assessment at Capitolis.
David joined Capitolis in 2017 from State Street, where he was a Managing Director and the Global Head of In-business Risk Management for the firm's Trading and Clearing businesses, including GlobalLink and the FCM. Prior to State Street, he held several senior risk management roles at Morgan Stanley for over a decade, as a quantitative specialist in their Fixed Income Modeling group assigned to the CVA desk and as a risk manager for the OTC clearing business. In 1997, David began his career in finance at Citigroup, where he served in a variety of positions focused on risk management, eventually exiting Citigroup as the Global Head of Risk Analytics managing the group responsible for the analytics necessary to measure counterparty exposure for all derivatives products.
David co-chaired a sub-committee of the New York Federal Payments Risk Committee focused on CCP risk while at Morgan Stanley and State Street and was a member of various CCP risk committees at Morgan Stanley.
He has a background in physics and holds a PhD in Theoretical Physics from the University of Alberta.
Hen Lotan
SVP, Head of Strategy and Corporate Development
Hen is Head of Strategy and Corporate Development at Capitolis responsible for managing the company's strategy and business performance.
In his role, Hen analyzes strategic opportunities and crafts the overall strategic framework for the company, prioritizes critical issues, facilitates effective decision making, and provides insight into the company's current and expected performance.
Prior to joining Capitolis, Hen spent eight years at Boston Consulting Group (BCG), where he quickly rose from the role of Associate to Principal. During his time at BCG, Hen served as a lead member of the firm's Financial Institutions practice and spearheaded various engagements with leading financial institutions looking to adapt to a new digital environment and has crafted strategies and operational plans to capture opportunities that emerged because of new technologies. In addition to working with these institutions, he also led BCG's thought leadership research group – the BCG Henderson Institute – where he managed the development of BCG's intellectual property on the topics of technology and strategy.
Before BCG, Hen was a Senior Associate at KPMG Somekh Chaikin in their Valuation Services Team in Tel Aviv and a private equity intern at Pritzker Group Private Capital in Chicago during business school.
Hen holds a Bachelor of Arts degree in Business Management from The Interdisciplinary Center in Herzliya, Israel, with a focus on finance and accounting, and a Master of Business Administration degree with a focus on finance, strategy, and economics from the Kellogg School of Management at Northwestern University.
Alicia Tillman
Chief Revenue Officer
As Chief Revenue Officer, Alicia oversees Capitolis' go-to-market functions including Sales, Adoption, Program Management, and Marketing.

Alicia Tillman is a dynamic C-suite leader with over 20 years of experience in global marketing, strategy, operations, and digital transformation in public and private companies. As a testament to her success, Alicia is a three-time Forbes Most Influential CMO in the World recipient.
Most recently, Alicia served as Chief Marketing Officer of SAP for four years. Reporting to the CEO, she led the global marketing organization of over 2,000 employees across every product and line of business. She was a key contributor in the acquisition of multiple companies, rebuilt the technology foundation to scale data, digital and demand generation capabilities, restructured the entire marketing organization and hired dozens of key leaders and contributors, developed the company's brand story, led several iconic brand campaigns and built an ecosystem of partners and cultural influencers to scale the brand to new heights. Alicia led SAP to become one of the 20 most valuable brands in the world with its brand value increasing more than $18.5 billion under her leadership.
Prior to SAP, Alicia served as Global Vice President, Marketing, Public Affairs, and Business Services at American Express, where she overhauled the travel division's marketing strategy and designed some of their first digital programs, including the travel and payment division's first social media platforms and marketing automation capabilities.
Alicia is a board director for Gates Industrial Corporation, a leader in industrial and commercial manufacturing, and Rainfocus, a leading event marketing technology company. She is also a board trustee and chairperson of the education committee for The Hun School of Princeton.
Alicia has a BA in Marketing and Mass Communications from Lycoming College, where she focused on International Marketing, Public Relations, and Advertising. She is also a graduate of the prestigious Chief Marketing Officer program at The Kellogg School of Management.
Ben Tobin
SVP, Head of Portfolio Optimization and Europe
Ben leads the firm's global sales, relationship management, and market development efforts across Europe.
Prior to Capitolis, Ben was a Sales Director at EBS BrokerTec, ICAP, Traiana, Blue Curve, and Front Capital Systems. He has extensive experience managing global and regional sales teams and selling financial technology solutions, including market data, risk management, research distribution, trading, post-trade, and execution to financial institutions over the last thirty years. Ben has managed both large sales teams with billion-dollar sales targets and small sales teams at fast-growing start-ups. His most notable successes have been establishing Front Capital Systems in the UK, helping Blue Curve become a market leader in the field of research distribution, building Traiana's client base from start-up into a major supplier in the UK and Asia.
Ben holds a degree in Computer Science from Sheffield Hallam University.
Jen Vanderwall
Chief People & Culture Officer
As Chief People and Culture Officer, Jen spearheads Capitolis' organizational growth, leadership development, and dynamic culture to further the firm's position as a premier global employer.
With a unique blend of general business and human capital experience, Jen has expertise across all areas of human resources and the talent management lifecycle, fostering positive and effective cultures that optimize business results, attract top talent, develop employees, and position organizations as employers of choice.
Jen is an expert at organizational design and ensuring the right leaders are in the right roles by deeply understanding, developing, and enabling executives to be the best that they can be. She is passionate about building strong corporate cultures – defining common language, clear standards, and integrated systems to foster desired behaviors.
Jen joined Capitolis from Bridgewater Associates, where she held leadership positions in human resources and talent, partnering with the CEO and Board to oversee all people functions and leading programs to foster the strong culture within the firm. During her time at Bridgewater, she also served as Chief Operating Officer – Technology, Strategy, and Incubation, leading all aspects of financial management, department operations and talent management. Prior to Bridgewater, Jen worked at Mastercard Worldwide, where she served as Vice President – Prepaid Products, leading the global product organization responsible for driving electronic payments and processes in the commercial and healthcare industries, and at Willis Towers Watson where she was a Senior Consultant, providing Fortune 500 clients with strategic and financial consulting services to design, implement, and manage employee benefit programs.
Jen holds a Bachelor of Science degree in Business Administration and a Master of Business Administration degree, both from the University of Connecticut. She is also an executive coach with certifications from the Co-Active Training Institute, International Coach Federation, and The Leadership Circle.
Jen resides in Connecticut with her husband, two college-aged children and dog. She loves spending quality time with family and friends, especially while enjoying live music, skiing, and traveling to new places.
Stuart Wexler
General Counsel
As General Counsel at Capitolis, Stuart drives corporate governance and oversees and advises senior management on all legal, regulatory, and compliance risk management issues.
Stuart has more than 25 years of legal and regulatory experience across financial services. Prior to joining Capitolis, Stuart spent a decade at NEX Group PLC (formerly known as ICAP), where he served as Group General Counsel. Stuart was responsible for the management of legal, compliance, risk, and government affairs functions globally.
Before NEX Group and its predecessor firm, Stuart was a Managing Director and Head of Sales and Trading Compliance at Merrill Lynch, where he managed a department of compliance professionals responsible for providing compliance advisory support to the company's Americas Sales and Trading businesses. Prior to Merrill Lynch, he was a Managing Director and Associate General Counsel at RBS Greenwich Capital. At RBS Greenwich Capital, he provided legal advice to the Compliance Department, Sales and Trading, Investment Banking, and Proprietary Trading, on all regulatory and legal matters applicable to an institutional fixed income investment bank. Most recently, he served as a legal consultant for the Federal Reserve Bank of New York.
Stuart holds a Bachelor of Arts degree from Yale College and a Juris Doctor (J.D.) from New York University School of Law. He was a member of the Treasury Market Practices Group for 12 years and was a board member of the UK FICC Market Standards Board for two years. Stuart has held chairman positions at both the FINRA Fixed Income Advisory Committee and Bond Market Association Government Division Legal Advisory Committee.
Stu resides in the suburbs of New York with his wife, Lisa. They have two adult children. Outside of work, Stu is an avid reader and sports fan. His favorite book is Moby Dick. Stu is a frequent speaker, panelist, and guest lecturer for a variety of conferences and engagements and has co–authored a chapter on Introducing Broker Regulation in the 2015 and 2016 editions of OTC Derivative Regulation Under Dodd Frank. Stu has also been an active participant with the Pro Bono Partnership, providing pro bono legal assistance to nonprofits in CT, NJ, and NY.
Board of Directors and Observers
Alex Rampell
Andreessen Horowitz
Aya Peterburg*
S Capital VC
Banu Ulutuncel*
JP Morgan
Bruno Lettich*
Standard Chartered
George Osborne*
9Yards Capital
Haim Sadger
Sequoia Capital
Hunter McNabb*
9Yards Capital
Jan Hammer
Index Ventures
Jeremy Philips
Spark Capital
Marc Andrusko*
Andreessen Horowitz
Shay Grinfeld*
Greenfield Partners
Theo Osborne*
9Yards Capital
Tobias Krause
State Street
Yasmin Razavi*
Spark Capital
Our Investors
Capitolis is backed by world-class venture capital firms and global banks.